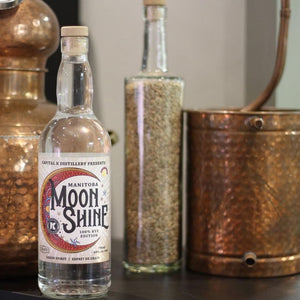 Product image 1

Product image 2

40% ALC/VOL
Produced from 100% Manitoba grown rye in small, limited batches, this premium spirit is ultra-smooth and balanced.

This versatile spirit is extremely unique, displaying distinctly sweet aromas of fruit, florals, and honey, while harmoniously bringing forward hints of black pepper and clove on the palette.

The finish is warm, with a lingering mellow spice for an overall clean, light bodied craft spirit unlike any other. It is best enjoyed neat, on the rocks, or in a classic cocktail.