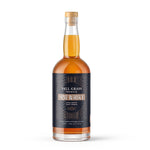 40% ALC/VOL RYE whisky is engrained into our Canadian identity.  Tall Grass Rye Whisky is the 1st 100% Straight Rye...
Learn more
Just want to recognize Capital Distillery for stepping up and helping during this pandemic! Your hand sanitizers will be greatly appreciated by frontline correctional officers and whomever else you provide them to. Thank you!
Staver
Went for a tour with work and it was amazing! Great to see a local guy trying his hardest to get his company going and using all Manitoba grown ingredients! We were provided with tastings of all his products and a meeting room for the entire afternoon. Best work meeting so far!
Shannon
I like a Vodka martini. WPG Vodka is a nice alternative to expensive vodka. Well done.
Charlie
Tall Grass Dill Pickle Vodka: infused with real peppercorns, cucumbers, horseradish, dill (no pickle juice here, only the good stuff!).
GRAIN TO GLASS
MANITOBA'S FIRST CRAFT DISTILLERY
We were Manitoba's first family owned and operated producer of handcrafted spirits, proud to set the standard for exceptional craft spirits in our province.
LOCALLY GROWN GRAIN
WE START WITH ONLY THE BEST MANITOBA GRAIN
We take pride in supporting Manitoba farmers, selecting only the best Manitoba grown produce for our craft spirits.
SMALL BATCHES
QUALITY + CONSISTENCY IN EVERY BOTTLE
Our hand-made product is bottled, sealed, and labeled in small batches in our distillery in Winnipeg, Manitoba, Canada.
Capital K Distillery
Unit 3 - 1680 Dublin Ave
Winnipeg, MB  R3H 1A8
(204) 697-2901
info@capitalkdistillery.com
Monday to Friday:  10:00 am - 5:00 pm
Saturday + Sunday: CLOSED