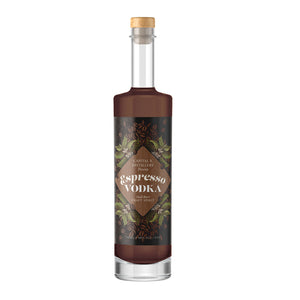 Capital K Espresso Vodka 750mL
40% ALC/VOL
Calling all coffee lovers!
We soak Deluca's Espresso in our Capital K Espresso Vodka to create this premium, cold brew like spirit. No sugar here just a rich and bold coffee vodka.
Add ice and milk for an adult iced coffee, or mix with baileys for something creamy and sweet. It's also great blended with ice cream or in a traditional cocktail like a White Russian.